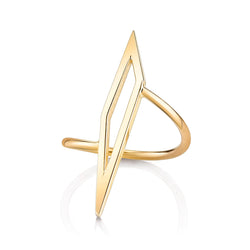 SHARDS v.01 ASYMETRIC RING
Inspired by the natural geometric form of glass shards, this collection creates a minimalist, statement look. 
Ring features a geometric shape set asymmetrically on the band for an unexpected look. Available in plain and diamond version.

Ring is custom made to order. Please allow 3-4 weeks for this style to ship.